In our Aspire Systems family, as in any family, atmosphere plays an important role. A house is where we feel comfortable and cozy. An office where we spend one-third of our lives of our lives should be such a house during work hours. It is the responsibility of the Facilities team of any company to find sources of stress and obstacles in the work environment and eliminate them because, without comfort in the workplace, productivity suffers.
Creating a productive environment for employees to work is one of the significant goals that an office space should serve. I believe that it is important to give employees the opportunity to see plants, 'not break their eyes' in poorly lit rooms and breathe fresh air and stretch after sitting for a long time in front of the computer. The creation of a comfortable atmosphere conducive to productive work is also influenced by the color of the interior, the right choice of office furniture, temperature and air humidity of the room.
For instance, our Polish office has a lot of plants lovingly cared for by the gardener. There are always beautiful flowers at the reception – roses, orchids, carnations. I see that this has not only pragmatic but also aesthetic advantages.
According to psychologists, the presence of a recreation area in a workplace is a prerequisite, without which the performance of employees is significantly reduced. With such benefits, employees fully relax and get distracted, the mind becomes clearer, and the brain starts to work faster.
In our office, employees can play board games in their free time. Also, the game room has massage chairs and beds with soft blankets. My favorite is X-Box which was set up a few months ago. The championship is already underway 😊.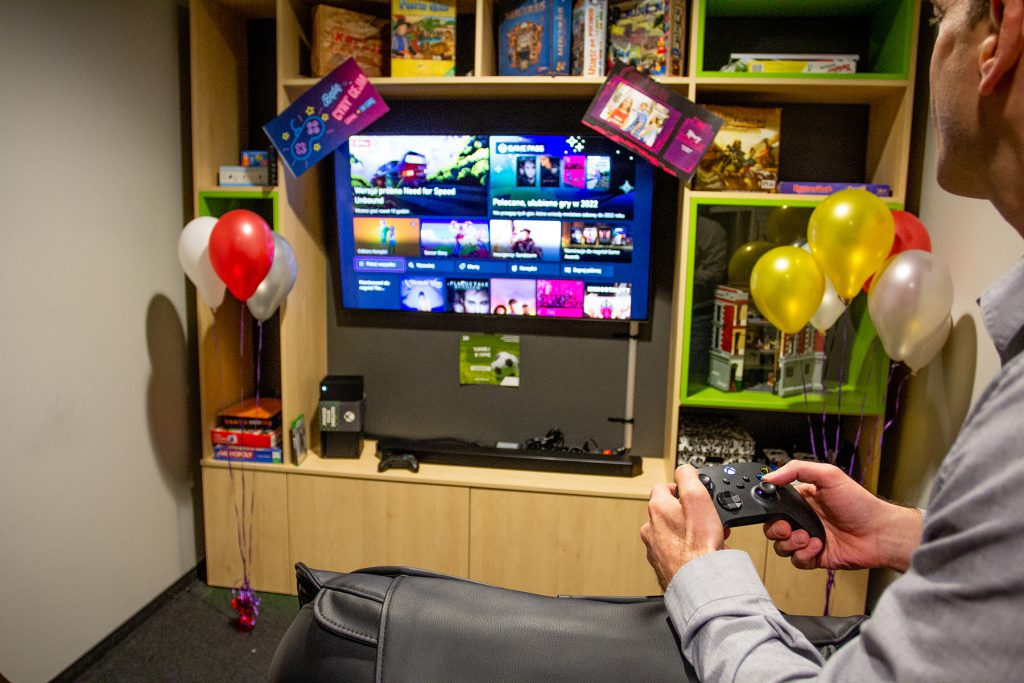 In addition, the interior is the business card of the company. If you wish to impress and attract talented, active, enterprising, and creative employees to your team, go for the right interior! Also, office plays a significant role in defining a company's image. When people say that they work for an interesting company, they start with sharing their impressions of the environment and then move on talking about company culture, responsibilities, colleagues, etc.
An equally important factor that affects productivity and performance is the atmosphere in the office created by people – each employee has a huge impact on the effects of work. Symbolically, this was expressed by Edward de Bono with the method of 'thinking hats.' Each 'hat' is a certain thinking style, with its own color that reflects and illustrates it. In English, the expression 'take off your black hat' means 'stop thinking negatively.' By 'taking off' or 'putting on' certain colors of hats, we can change our thinking styles – be creative, serious, and even pessimistically critical. Think in facts, or conversely, be abstract. It all depends on the hat color in which you 'think'.
The colors that surround employees in the workspace also affect what 'hat' they work in. Often this leads to people who walk in the same 'hats' taking root in the office, so each company has its own special atmosphere.
We like creativity, which is why we decorate our office during holidays such as Boy's Day, New Year, or Christmas to make the atmosphere truly festive and conducive to greater satisfaction and productivity of our people.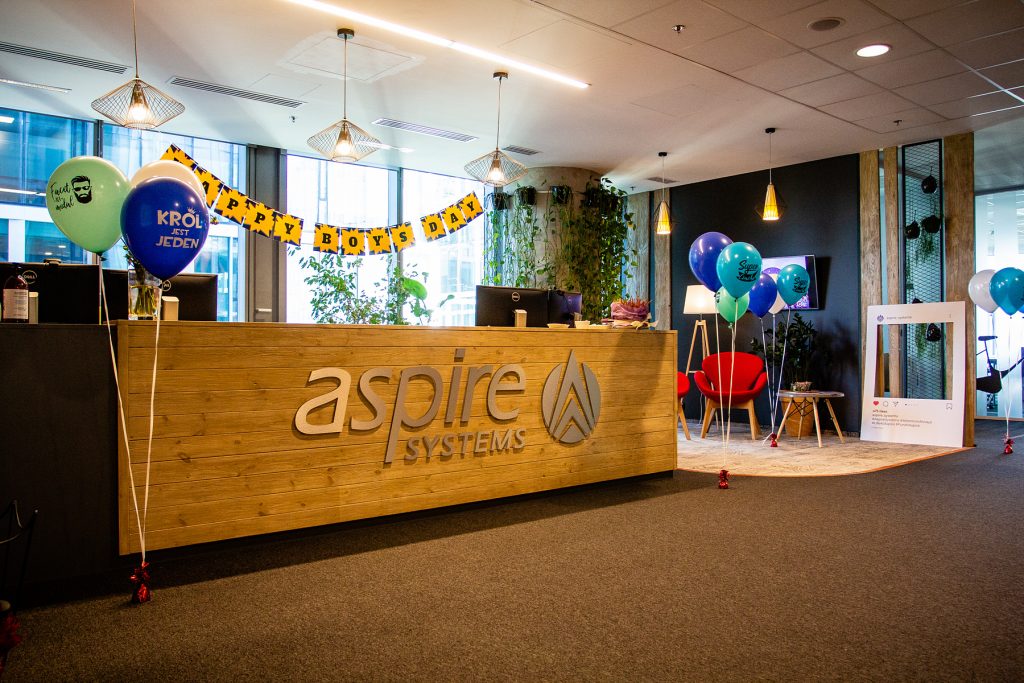 I hope that the employees of our company proudly tell their relatives and friends what opportunities the employer provides them because we demonstrate care for employees with such love and smile and encourage them to create and be creative. Being a member of the Facilities team, I can happily say that our Facilities team is the 'gray cardinal' of the office, creating a comfortable, beautiful, and cozy office for our Aspirians!
Tags: Aspire Systems Poland